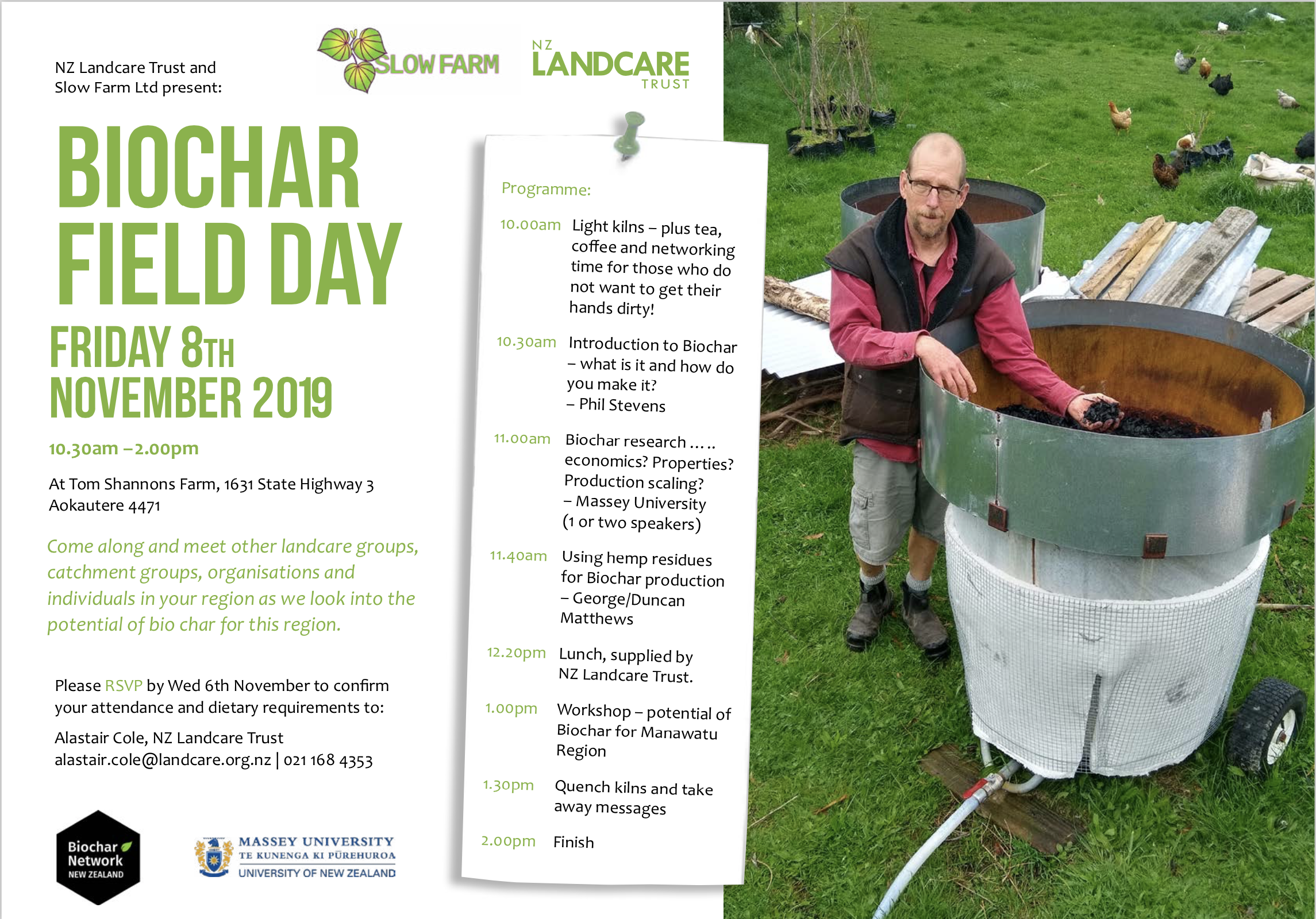 You're welcome to join our collaborative field day!
Come join us and learn more about farm-based biochar applications! RSVP to host Alastair of NZ Landcare Trust by Wednesday 6 November. The farm location is on the Ashhurst end of the Manawatū Gorge / Te Āpiti.
For those who can't attend, we'll try to get back here after the event top update this post with some information on how it goes.