Looking forwards to the 2020 permaculture design course (PDC)!
I'm excited about our 2020 PDC instructional team! I'd like to introduce some of those who will be tutoring alongside me and Phil this year.
Matt Cassells
Matt Cassells started tutoring in our PDC in 2018. He is an experienced instructor specialising in sustainable, natural, and eco-building. He also has first-hand, professional experience with several low-impact building techniques. Prior to joining us, Matt was lecturing for a tertiary institution. He has traveled all over New Zealand helping to restore historic buildings and contributing to other creative earth-based builds.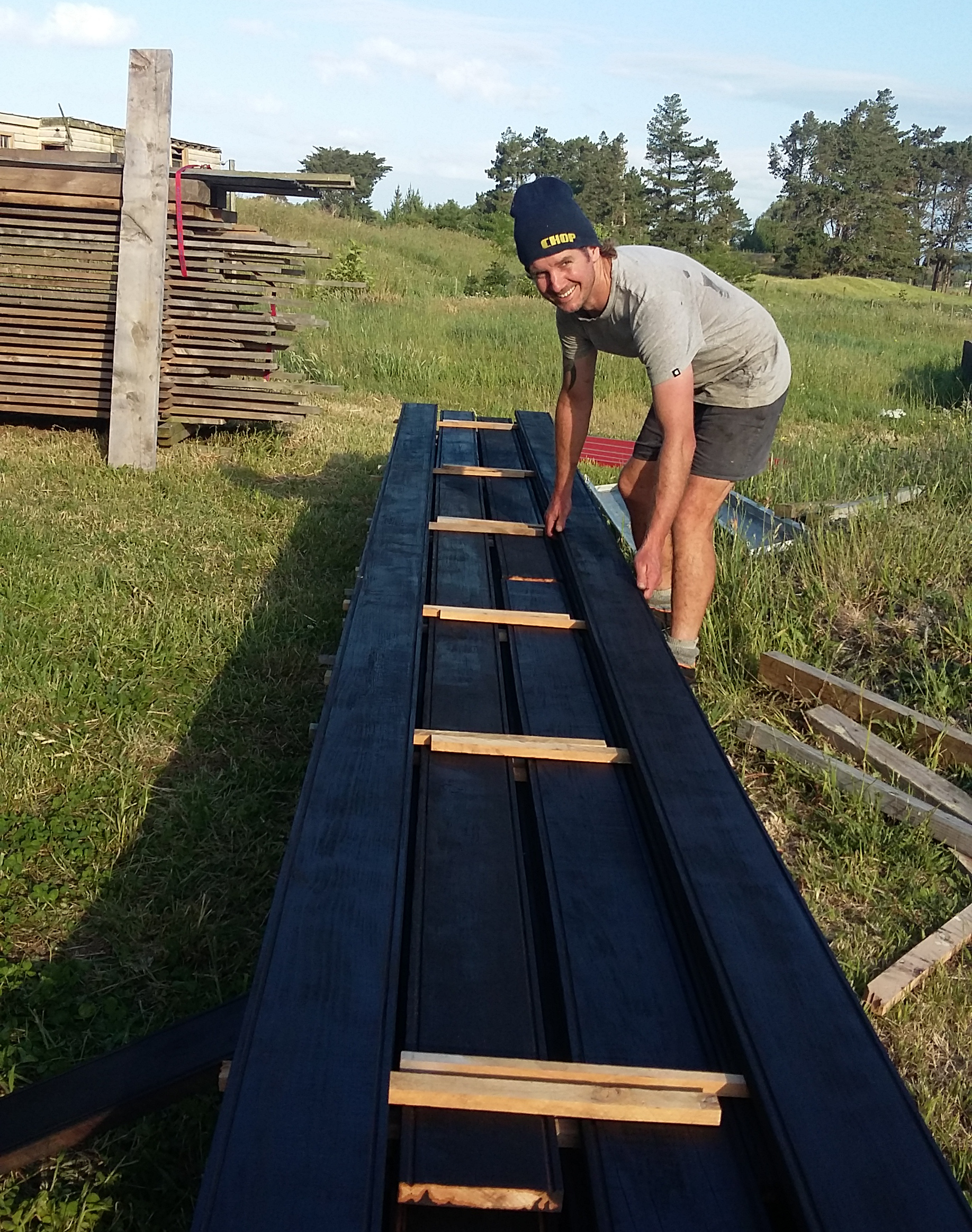 For the final project in his own permaculture design course, Matt designed his family home taking into account permaculture design principles, Christopher Alexander's eco-architectural "pattern language", and his own considerable first-hand experience. He is now building that home using slip-straw in timber framing for the primary structure.

I'm personally impressed by how Matt is able to share his knowledge while inviting others to share their knowledge in kind. He seems equally at home while lecturing and while facilitating practical learning. I'm hoping his involvement in our PDC will just keep growing.
Rachel Rose
Rachel Rose and her partner Hamish Randle are converting a small hill country farm near Whanganui, planting alternative species forestry they'll manage under a continuous canopy (low-impact selective harvesting, no clear-felling). They are passionate about this new way of growing timber, storing carbon, increasing biodiversity and restoring habitat--which is really just the old model of responsible, sustainable forestry as part of a mixed land-use. They have a 1400m2 section in town that grows a lot of food; they also tend to bees. They are both PDC graduates and like practices such as regenerative agriculture, grow biointensive and biodynamics. They're also making and using biochar in their forestry operation, and they're enthusiastic members of NZFFA (New Zealand Farm Forest Associates) and Tāne's Tree Trust.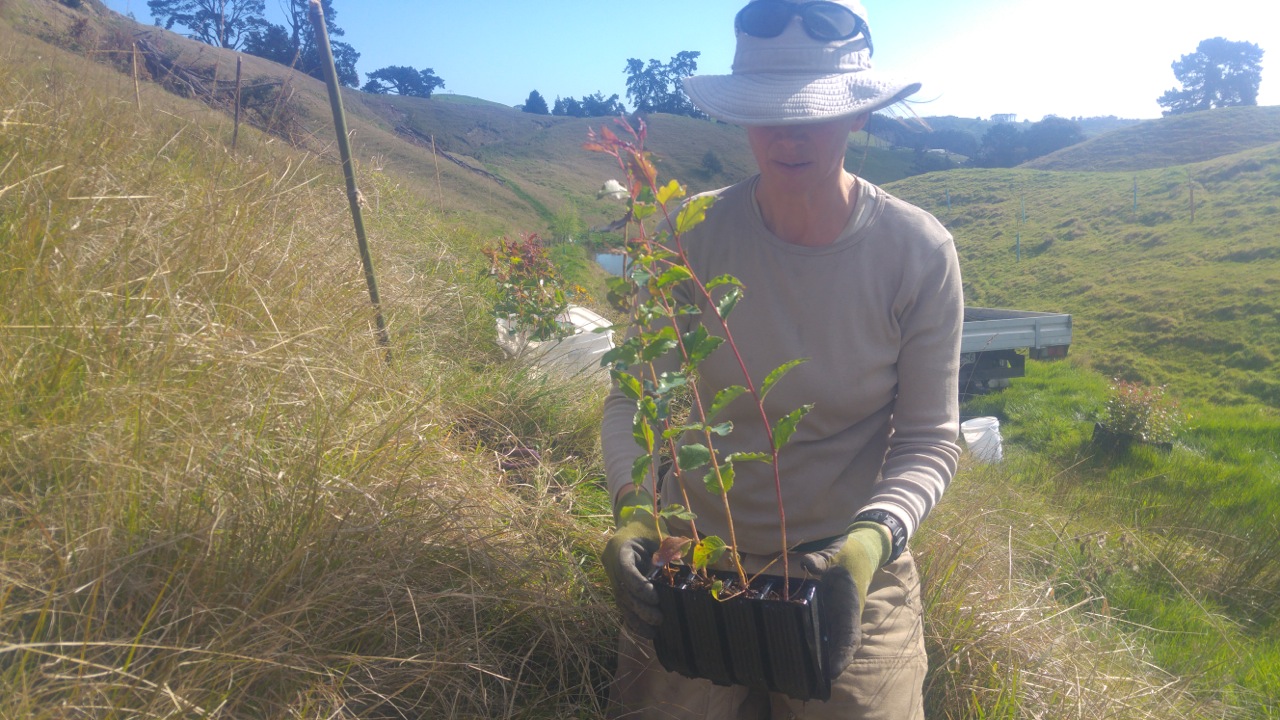 Rachel additionally works as a professional journalist focusing in large part on regenerative agriculture, sustainable architecture, and eco-living. In this role--and through her forestry connections--she has an opportunity to travel widely and learn from many other farmers and horticulturists, sharing what she learns with diverse audiences. Follow this link to one of her forestry articles. 2020 is Rachel's first year with our tutoring team, and she'll be joining us primarily for farm forestry and beekeeping (with apiculture experience including Top Bar and Warre Hives).
Trish Nugent
Trish is a graduate of our 2016 PDC, and by the time her final design project came around, she was sharing what she had learnt in a range of projects: working with the neighbourhood Playcentre on the design and planting of fruit tree guilds on adjacent public lands; designing easy-success bucket gardens to jump-start her co-workers' learning and to help them grow food in a way that fit their lifestyles; developing her own very small urban section into a super-abundant food garden; bringing her family into friendly competitions around plastics reduction. She has a professional background in education and facilitation, and she's also about as kind as they come.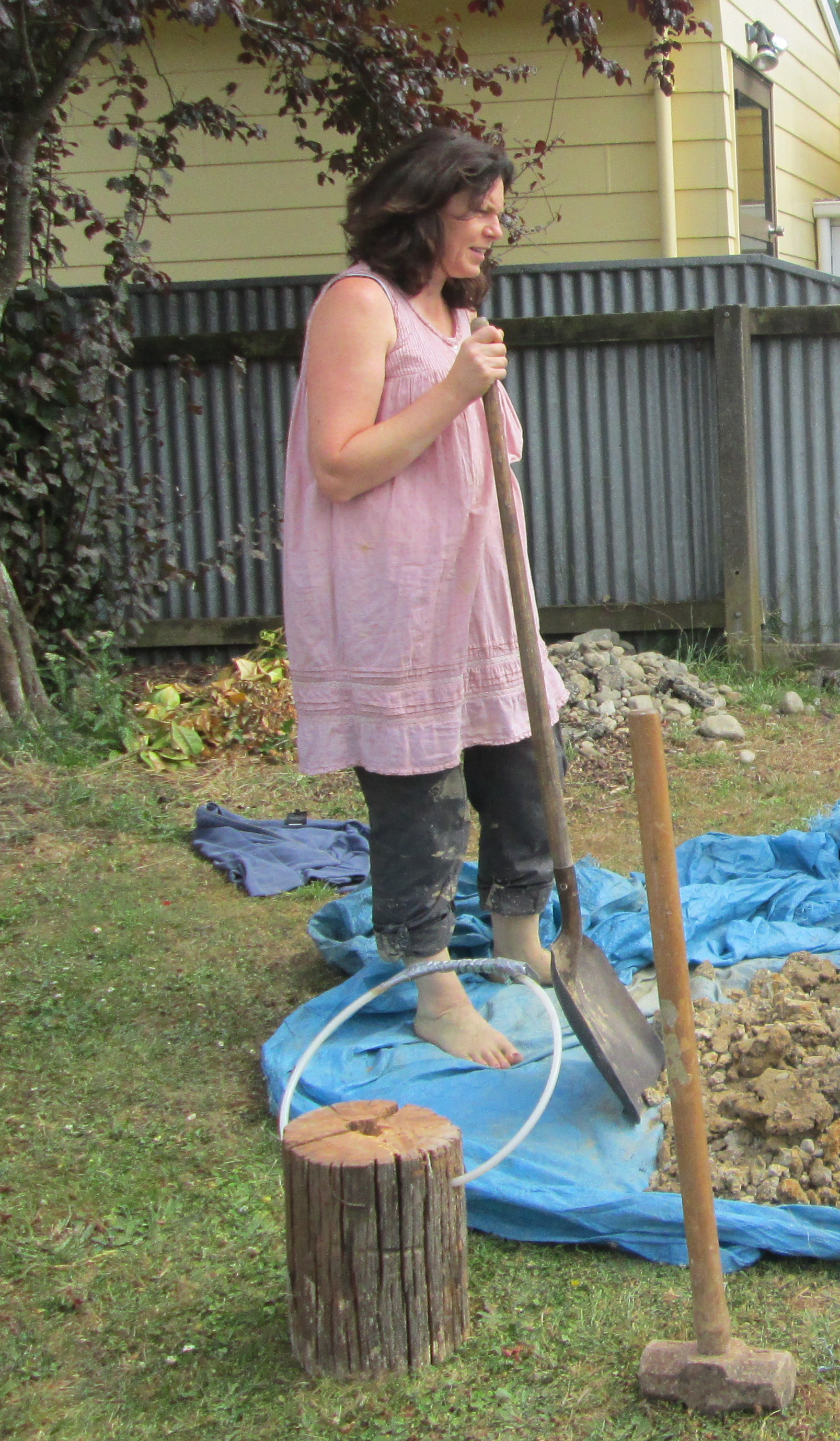 Trish is joining us as often as her work schedule permits in 2020 with the possibility that her role facilitating the course might keep on growing.
Okay, a bit about me and Phil ...
I'm the PiNZ-affiliated instructor for our collaborative course, so even though Phil & I are all over this web site, I'll say a bit about our more specific involvement in permaculture. In my teaching application to PiNZ (the national organisation Permaculture in New Zealand) I claimed that my primary qualification for teaching a PDC is that I work collaboratively, recognising my limits and bringing in other instructors when they can offer more to other students than I can. Years later, I stand by that claim.
I received my own permaculture design certificate in 2009 after years of interacting with permaculture in other ways. In late 2012, I decided it was time to offer a PDC in my local area. The synchronicities were with us, so in 2013 I started organising a PDC as a RECAP volunteer. This PDC was led by Gary and Emily Williams of Waterscape, who I consider my primary mentors. I started co-tutoring in 2015, and in 2016 I took on the lead tutoring role. Phil, who had been a student in the 2013 course, contributed to some of the course modules in 2015 and 2016, then started fully co-tutoring alongside me in 2017. Along the way, we've had the opportunity to learn both from other course participants (students) and some stellar co-tutors.
I also completed a permaculture diploma in 2014. PiNZ permaculture diplomas are basically advanced, self-led design projects that people may complete after a PDC, under the direction of a mentor. They are multi-year practical projects implementing a permaculture design. In my case, my diploma was based on my contributions to RECAP as founding Chairperson (spring 2009-winter 2013). An abbreviated discussion of that project appears in Permaculture Magazine's Spring 2018 issue.
For his part, Phil has considered multiple diploma projects, implemented them, and moved on. They've included his orchard designs and his glasshouse design. His current major project is an approach to regenerative agriculture that uses biochar as a key element that loops through a system, performing multiple and integrated functions as it does. So far, Phil's been too focused on the practical work to trouble himself with diploma paperwork.
Prior to getting involved in permaculture instruction, I worked as a university writing lecturer with some outreach to secondary schools. I won several teaching awards, including a university-wide award. My key research area was environmental communication and social change.
Phil has a background in conventional growing for research laboratories coupled with decades of growing more sustainability in diverse environments. Our previous desert home--which was his long before it was ours--featured in the Tucson Permaculture Institute's annual permaculture tour.
We're looking forwards to sharing permaculture design ethics, principles, and processes with a new group of course participants!